Leader: Rev Chuck Van Houten
L.I.F.E. Groups (Living In Faith Eveyday)
Coming Fall of 2018
I am excited to announce that we will be starting our new studies selected especially for this fall on Wednesday, September 26th at 1 pm and 7:30 pm.
Our first study is a four week study entitled "All IN: You are One Decision Away From a Totally Different Life," by Mark Batterson.
This study will run until Wednesday, October 17th. ALL Are WELCOME!
Our second study for the fall is a six week study on The Lord's Prayer. That Study is entitled "Pray Like Jesus: Rediscovering the Lord's Prayer," by Don Underwood.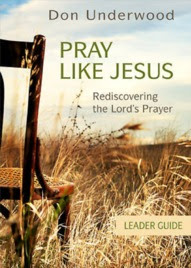 This study will begin on Wednesday, October 24th, and will run through to Wednesday December 5th. Again, ALL Are WELCOME!
Sign-ups for "Pray Like Jesus" are currently available in the community room at the church, or you can contact the church office at 631-751-0574 to sign up, or for further information.
We hope to see you in church and at these wonderful studies. They will change your life and your view of prayer. So, please consider signing up and inviting family, friends, and neighbors to do the same.
Blessings to you,
Pastor Chuck